Apple iPhone 11 vs Google Pixel 5 Compare
Instead of trying to push the price up, this year Google brought the price of the Pixel 5 to the mid-range of only $ 700, with this price range the Google Pixel 5 directly confronted Apple's iPhone 11.
Unlike the world of Android, Google Pixel 5 is manufactured by Google itself, has the cleanest Android operating system, ensures the smoothest operation and of course is also supported with updating the operating system. will last longer than most other Android smartphones.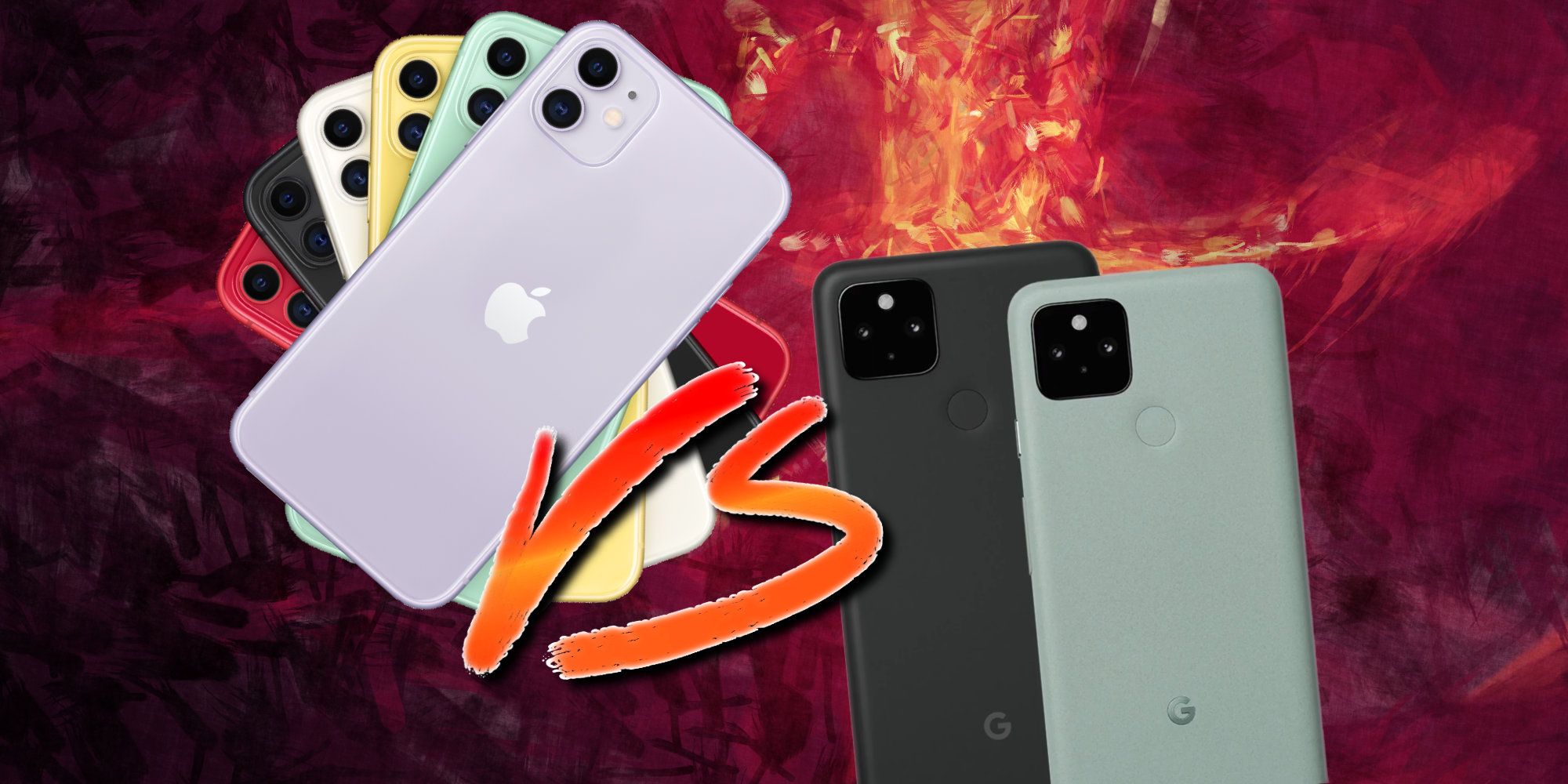 Maybe you are interested!
So when placed next to Apple's iPhone 11, is Google Pixel 5 competitive enough when it comes only with the mid-range Snapdragon 765G processor?
Google Pixel 5 vs Apple iPhone 11 configuration comparison
Right from the processor, the iPhone 11 has proved to excel when equipped with Apple's flagship A13 processor. Therefore, the iPhone 11 possesses the performance of the flagship iPhone 11 Pro. Meanwhile, the Google Pixel 5 is only equipped with a mid-range Qualcomm Snapdragon 765G processor and of course the performance is much worse than the A13.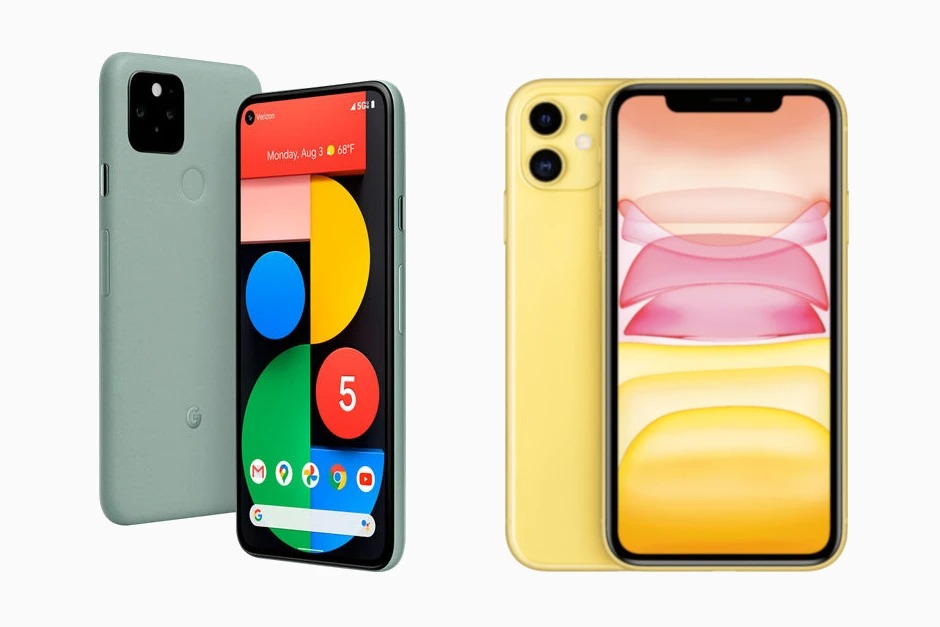 Of course the performance of the Qualcomm Snapdragon 765G is still enough to run smoothly on Google's stock Android, but for years to come, the iPhone 11 is clearly the better choice.
In return, the same price range Google Pixel 5 is equipped with higher memory with 128GB and 8GB of RAM. While the iPhone 11 only has 64GB of storage and 4GB of RAM, with twice the memory obviously the Pixel 5 will store twice as much as the iPhone 11, but it would be too lame to compare the RAM of Android and iOS. So if you prioritize performance, the iPhone 11 is still much more attractive than the Pixel 5.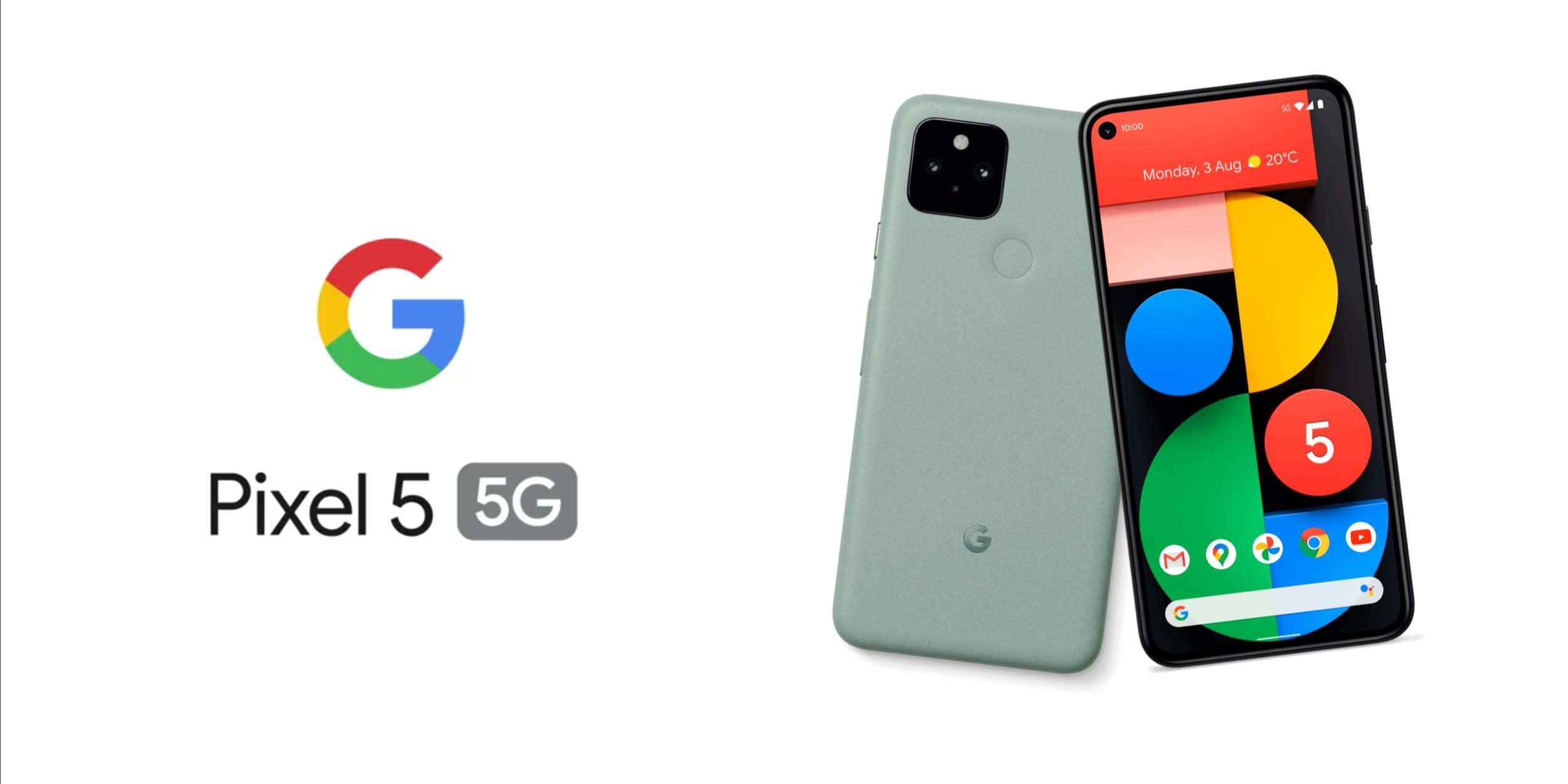 But in return, the iPhone 11 launched a year ago was not equipped with 5G, while the Pixel 5, although only equipped with a mid-range processor, is ready to 5G for future connectivity.
Google Pixel 5 and iPhone 11 cameras
Pixel 5 main camera: 12.2MP wide angle, 16MP super wide angle
Pixel 5 selfie camera: 8 MP
iPhone 11 main camera: 12MP wide angle, 12MP ultra wide angle
iPhone 11 selfie camera: 12MP
The Google Pixel is still often appreciated for the camera quality, it comes not only from the hardware, but also from Google's excellent algorithm. Although in terms of hardware parameters, the Google Pixel is often quite inferior to the world of Android smartphones, but in terms of night photography, it does not appear to be inferior to the competition.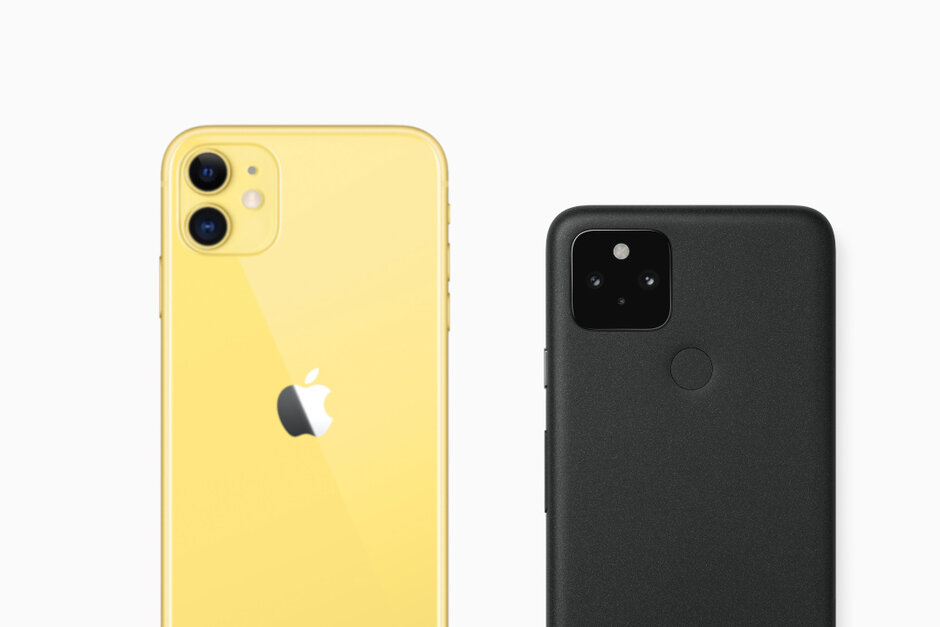 iPhone 11 is also equipped with Apple's photography algorithm for good quality. Both are equipped with an ultra wide-angle and a wide-angle camera, there is no telephoto camera and in fact a telephoto camera is not too necessary.
Pixel 5 display and design compared to iPhone 11
Pixel 5 has an OLED display with a 90Hz refresh rate, thinner bezels and no notch
iPhone 11 has a 60Hz LCD
display
In terms of screen size, iPhone 11 and Pixel 5 are quite similar. Google Pixel 5 has a 6-inch screen with an aspect ratio of 19: 9, iPhone 11 has a 6.1-inch screen with an aspect ratio of 19.5: 9.
Pixel 5 has thinner bezels compared to the iPhone, the screen-to-body ratio is 88.76% while the iPhone 11 is 80%, which means that Pixel 5 has a compact body. a little more.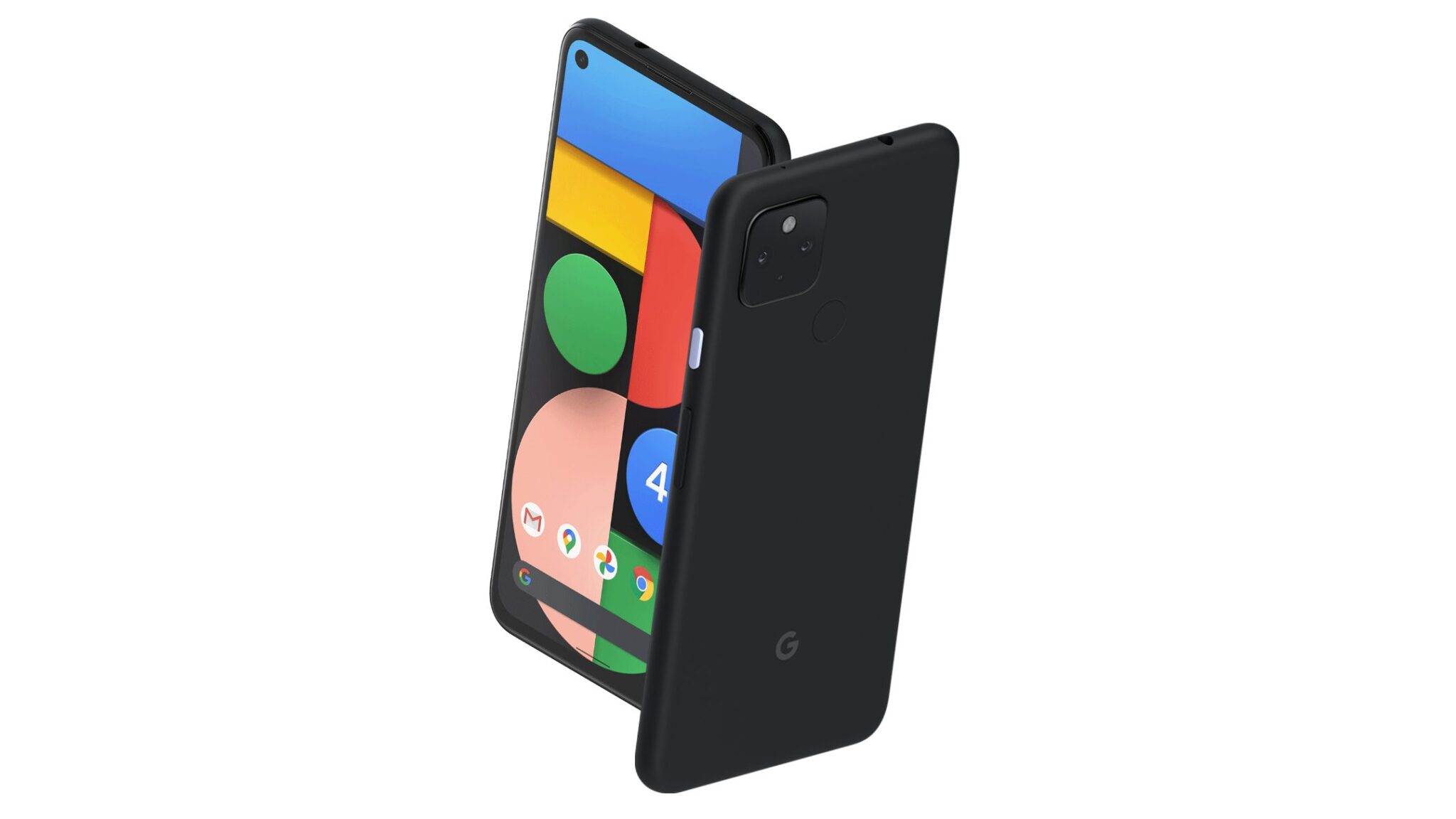 Besides, the Pixel 5 has a hole-punch display to accommodate the front camera, so it takes up less screen space than the notch of the iPhone 11, so even though it has a slightly smaller screen size, again has a larger display area.
But the biggest difference is that Google Pixel 5 is equipped with an OLED display with 90Hz refresh rate. That means deeper blacks, more vibrant colors, and very smooth animations. Apple iPhone 11 still has a 60Hz LCD display. Apple's color calibration is still excellent, but in terms of motion and contrast is basically just beyond OLED.
With the elimination of the notch, Pixel 5 no longer has facial recognition technology, but goes back to the fingerprint unlock pattern on the back. Meanwhile, the iPhone 11 still owns an advanced Face ID facial recognition system. Of course, each person will have different preferences, usage habits, and in different circumstances fingerprint or face recognition will have its own effect.
Also, in terms of color options iPhone 11 comes in 6 different colors while Pixel 5 comes in only two colors: blue and black.
Closing
Actually, iPhone 11 is about to be replaced by iPhone 12 in about 1 month. But in general, it is clear that this is still a better option for those who prefer a smartphone with strong, stable long-term performance. And Google Pixel 5 is more suitable for anyone who likes Android experience, likes 5G.